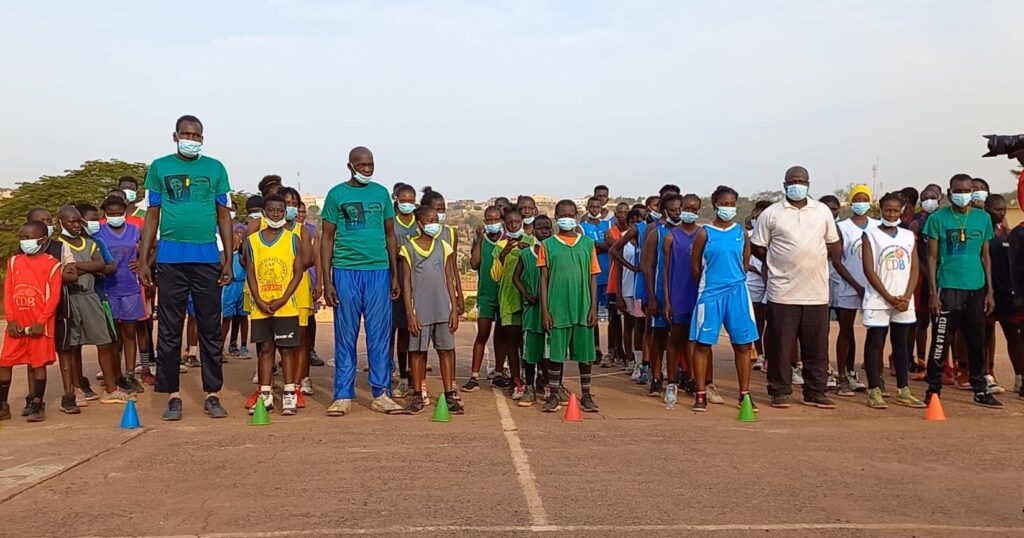 Embassy of India in association with Madame Néné Koussoube, former Malian basketball player and coach, organised a 3-day basketball training camp for school children at Sokonafing Elementary School at Koulouba, Bamako from 10-12 December 2021.
This training camp was organised under Azadi Ka Amrit Mahotsav to promote basketball skill, fitness and spirit of sportsmanship in young children. Around 80 children (both boys and girls) of various age groups and 10 coaches from different schools of Bamako participated in this training camp.
Representatives of the Ministries of Youth and Sports, Promotion of Women and Children, Health, Mayors of the Commune and Basketball Federation officials were present in the event. The Embassy was represented by Mr. Rakesh Kumar Diwakar.